BACK
Cecilia Cardiff
After studying in London during the eighties and returning to the Glasgow art scene, Cecilia has worked as both a designer and an artist. Working in oils, Cecilia is inspired by urban scapes and lifestyle, observing everyday life and human nature, often injecting light-hearted humour into her painting subject.
Cecilia injects light and drama into her work by using vivid blocks of colour.
Since dedicating herself to painting full-time, Cecilia's work has been exhibited regularly, including The Royal Glasgow Institute (RGI) and the Paisley Arts Institute (PAI) including pre-selection for the prestigious Royal Institute of Oil Painters in London (ROI). Cecilia's work has gained wide interest at home and abroad, one such owner of several of Cecilia's Glasgow lifestyle pieces is Torchwood and Desperate Housewives star, John Barrowman.
Get in touch and buy Cecilia Cardiff's artwork online today.
READ MORE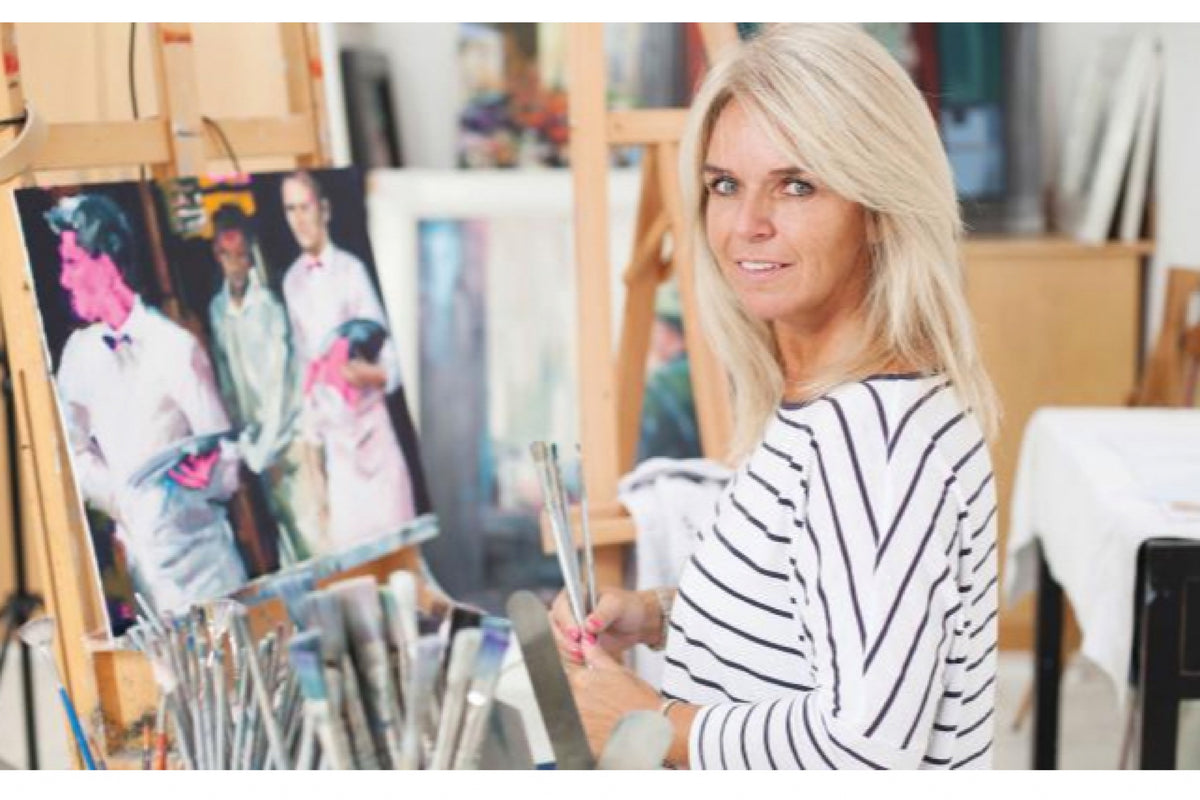 AVAILABLE Cecilia Cardiff ARTWORKS