BACK
Julian Opie
Julian Opie was born in London in 1958 and raised in Oxford. He graduated in 1983 from Goldsmiths, University of London, where he was taught by conceptual artist and painter Michael Craig-Martin. He emerged as an influential figure in the British art scene of the 1980s after producing a series of painted metal sculptures that humorously combined loosely painted imagery with steel shapes. Portraits and animated walking figures, rendered with minimal detail in black line drawing, are hallmarks of the artist's style.

His themes have been described as "engagement with art history, use of new technology, obsession with the human body" and "work with one idea across different media". When asked to describe his approach, Opie said "I often feel that trying to make something realistic is the one criteria I can feel fairly sure of. Another one I sometimes use is, would I like to have it in my room? And I occasionally use the idea, if God allowed you to show Him one [portrait] to judge you by, would this really be it?"

Opie's graphic portrait style and his use of computer aided design has enabled him move between the fields of contemporary art and commercial design: in 2000, he was commissioned to design an album cover for British pop band Blur, and in 2006, he created an LED projection for U2's Vertigo world tour.
Buy Julian Opie's artwork at Masterpiece.art today.
READ MORE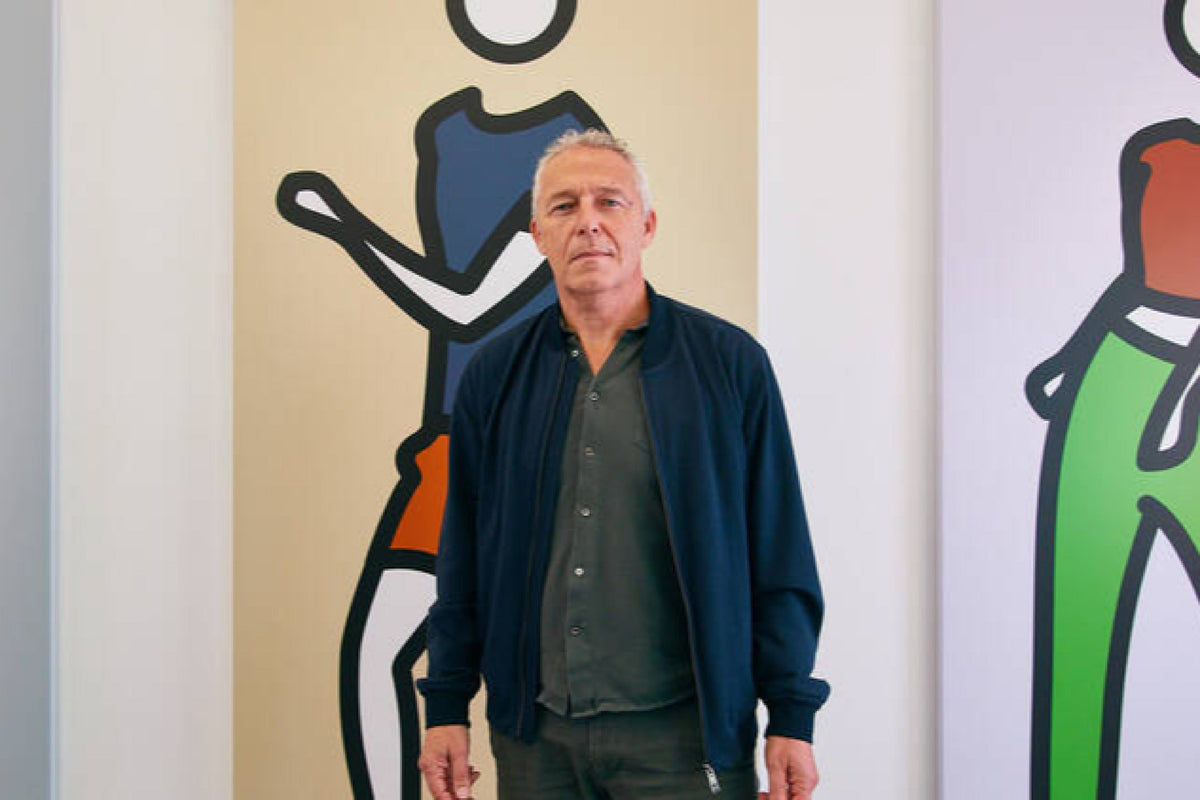 Available Artworks