BACK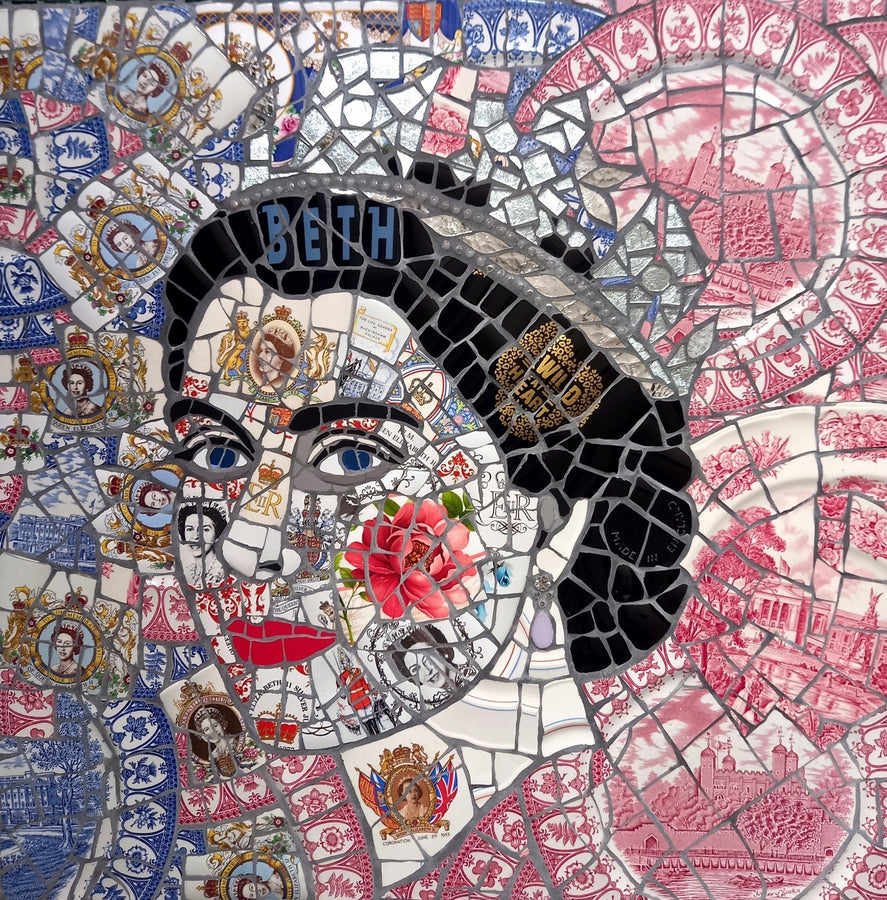 Uh oh!
Something went wrong. Click 'Reload' to try again or contact us for help.
Choose a room
Choose a wall colour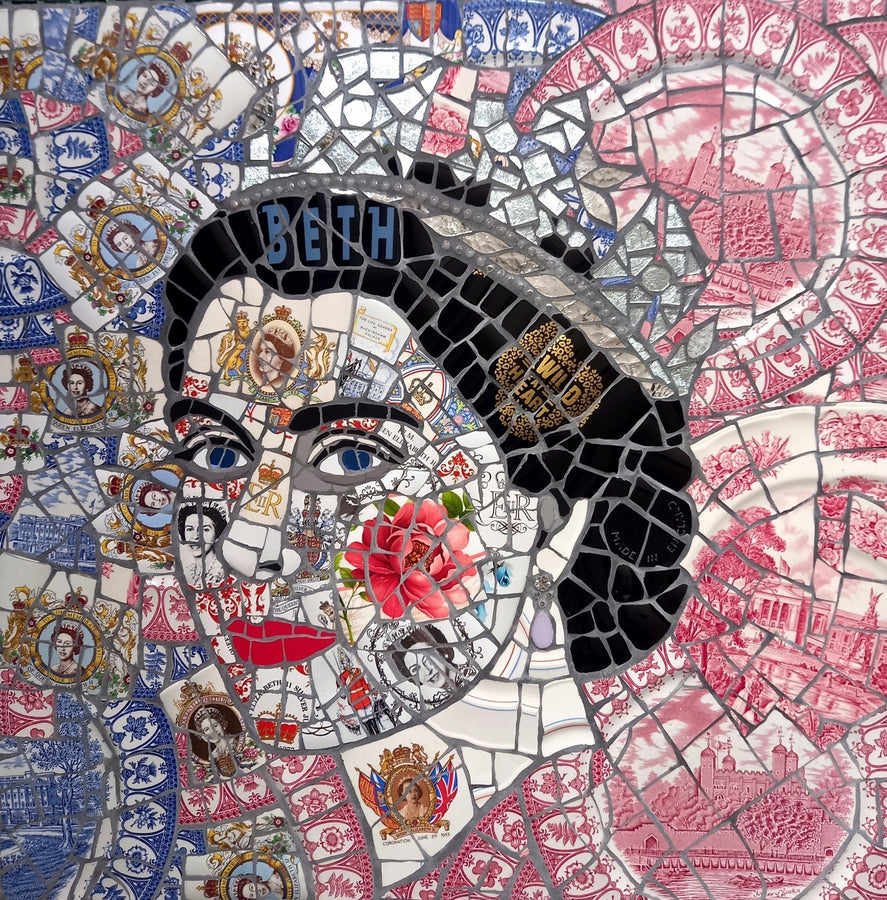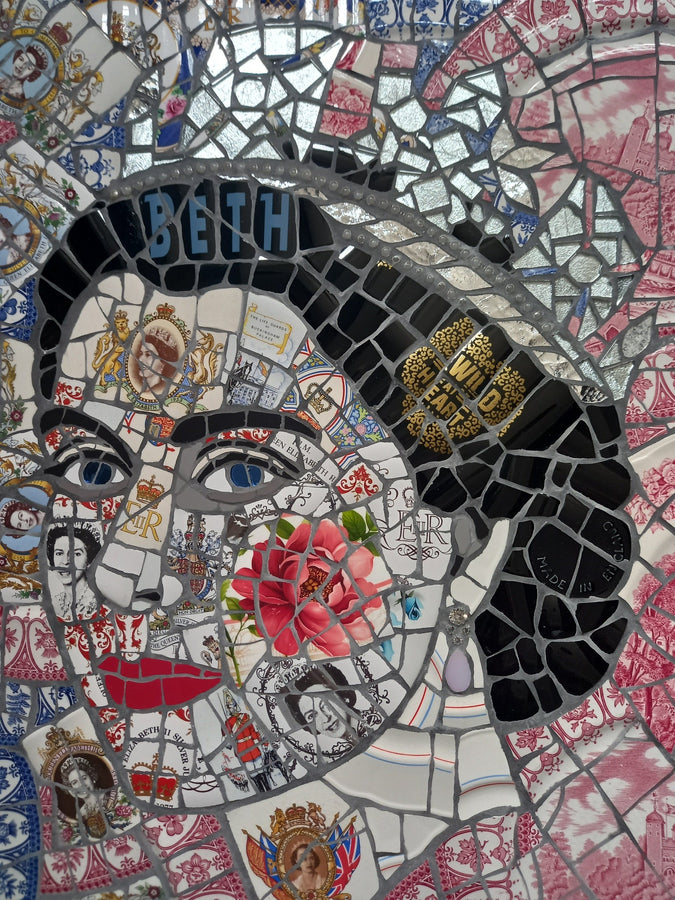 Add to wishlist
Artwork Details
Wall hanging Mosaic on board created using recycled ceramic from charity shops 
Artist Bio
Taking inspiration from the cupboards of the nation.  Since moving to St Leonards from London, in 1999 Susan Elliott has combed every second hand shop, car boot sale and charity shop for the sort of seaside tat and domestic crockery that most of us wouldn't give a second glance. Her studio teeters with piles of tourist mementos, slogan emblazoned mugs and ceramic figurines, in what looks like a chaos of china, but is in fact a carefully archived resource of found materials which are at the heart of her iconic portraits, flags and 3 dimensional works. Taking her inspiration from...
Read more
Specification
Category |

mixed media

Signed | Yes
Year | 2022
Substrate |

board

Ready to hang | Yes
Package | Ships flat
Need help?