BACK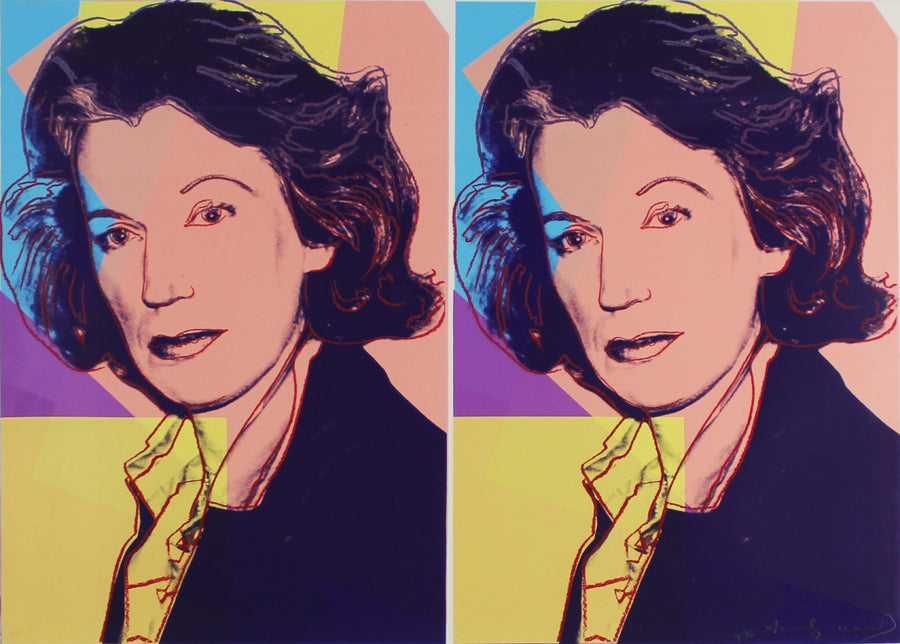 Uh oh!
Something went wrong. Click 'Reload' to try again or contact us for help.
Choose a room
Choose a wall colour
Add to wishlist
Artwork Details
Screenprint with diamond dust on Arches 88 paper
Artist Bio
Andy Warhol was a leading figure in the 1960s Pop Art movement. His silkscreen-printed images of cultural and consumer icons, such as Marilyn Monroe, Elizabeth Taylor or Campbell's soup cans, made him one of the most famous artists of his generation. Born on August 6, 1928 in Pittsburgh, Pennsylvania, Andy Warhol worked as a commercial illustrator before becoming an artist. He worked within a wide variety of art forms, including performance art, film-making, video installations and writing, and controversially blurred the lines between fine art and mainstream aesthetics throughout the 1960s, up to the 1980s. Warhol collaborated with other well-known...
Read more
Specification
Category |

bluechip

Signed | Yes
Year | 1980
Medium |

silkscreen

Substrate |

paper

Edition |

41/50

Framed | Yes
Ready to hang | Yes
Need help?