BACK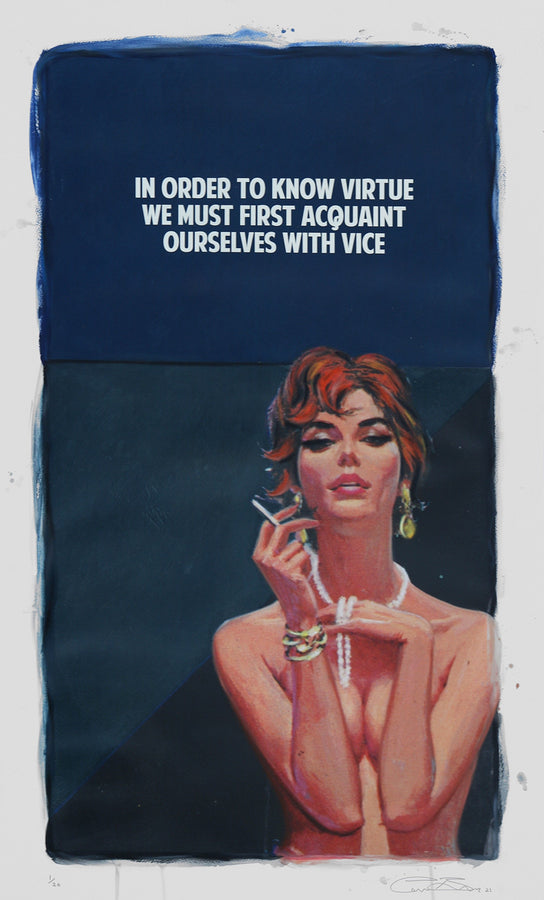 Uh oh!
Something went wrong. Click 'Reload' to try again or contact us for help.
Choose a room
Choose a wall colour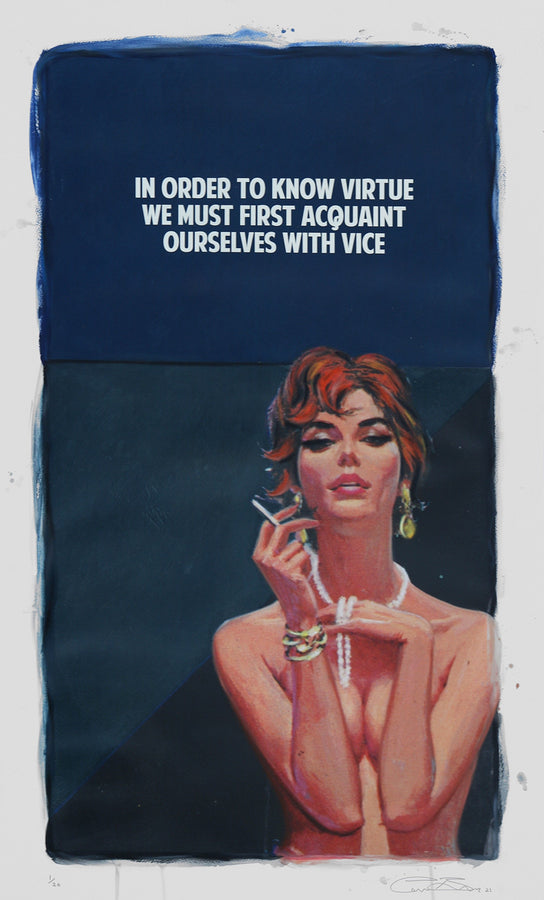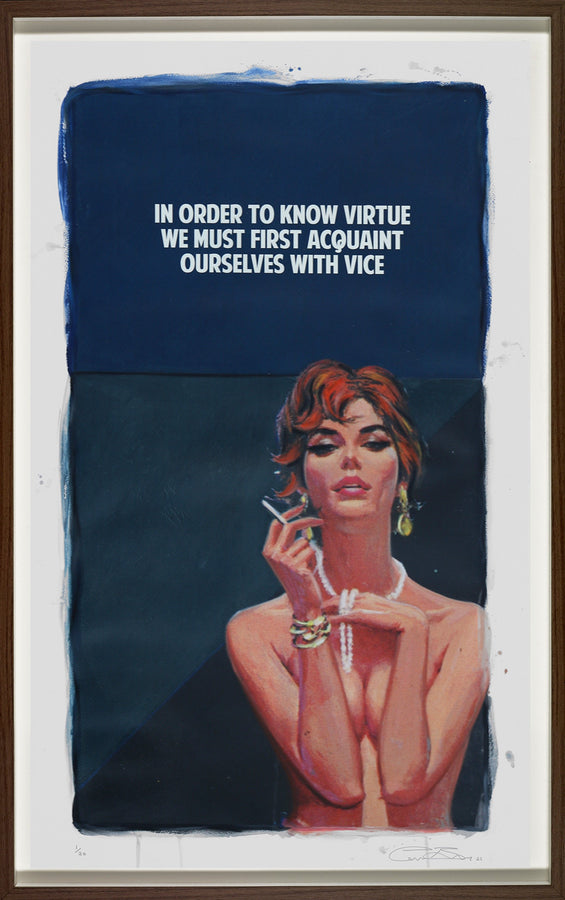 The Connor Brothers
In order to know virtue we must first acquaint ourselves with strife
silkscreen
109 x 74 cm
Add to wishlist
Artwork Details
Print size | 106 x 66 cm (39 x 26 Inches) Framed Size | 109 x 74cm (43 x 30 Inches) Silkscreen Print with Silkscreen Varnishon 400gsm Somerset Velvet Paper
Hand Embellished Edition of 20 This Print is offered Framed & Provided with a certificate of authentication from the publisher.
Artist Bio
Posing as Franklyn and Brendan Connor – American twins brought up in an extremist Christian cult known as 'The Family' and deprived of access to information from the outside world – The Connor Brothers were eventually revealed as art-dealers-turned-artists, Mike Snelle and James Golding.  True to this fictional mythology, their satirical work continues to blur the boundaries between truth and fabrication, creating acrylic and oil paintings that pose as large-scale book covers with a film-noir twist.  The resulting retro imagery, replete with unexpected and unsettling narratives, offers a unique perspective on modern popular culture that has cemented The Connor Brothers...
Read more
Specification
Category |

print

Signed | Yes
Year | 2022
Medium |

silkscreen

Substrate |

paper

Edition |

Edition of 20

Framed | Yes
Ready to hang | Yes
Package | Ships flat
Need help?