BACK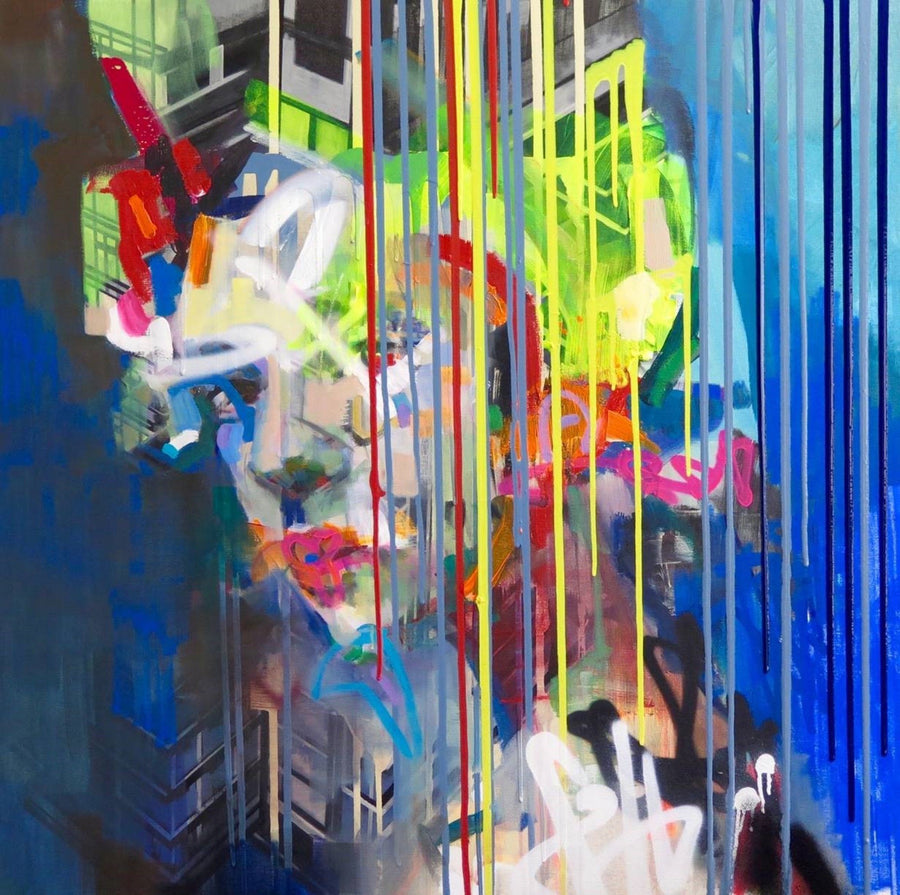 Uh oh!
Something went wrong. Click 'Reload' to try again or contact us for help.
Choose a room
Choose a wall colour
Add to wishlist
Artwork Details
Acrylic , mixed media and Spray paint in a deep canvas stretcher.
Artist Bio
Kilmany-Jo Liversage aka Orda (b. 1973) With street art being one of the most talked about genres today, some struggle to differentiate the Banksy's from the bunch. No surprise then that super talented artist Kilmany-Jo Liversage aka Orda has taken her outstanding portfolio a step further with street art as the key influence. The result is a body of work that is edgy and energetic but also very hang-able. With a list of achievements between 1995 and now, including a Sasol New Signatures Award in 2000 and a UNESCO bursary in 2005 as well as an artists' residency in Colombia,...
Read more
Specification
Category |

painting

Signed | Yes
Year | 2020
Medium |

oil, mixed media

Substrate |

canvas

Ready to hang | Yes
Package | Ships flat
Need help?