BACK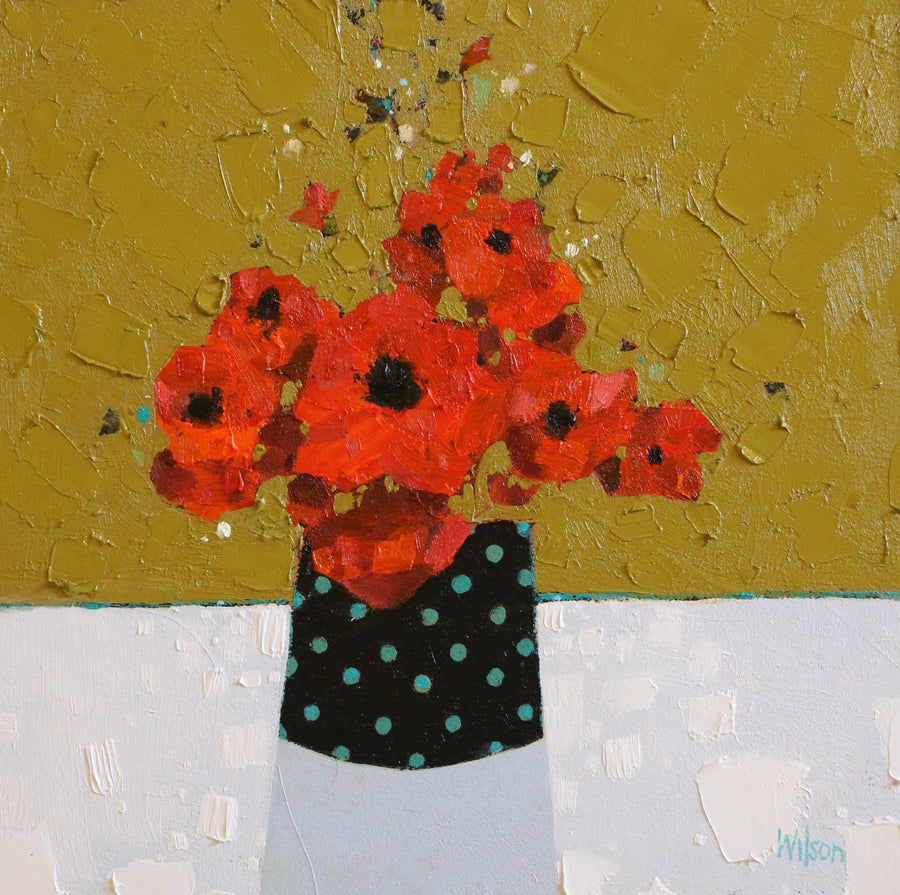 Uh oh!
Something went wrong. Click 'Reload' to try again or contact us for help.
Choose a room
Choose a wall colour
Add to wishlist
Artwork Details
Canvas Size 30x30cm, Overall size including wood frame 61 x 61 cm
Artist Bio
Gordon Wilson (UK 1968) Scottish contemporary artist Gordon Wilson was born in Glasgow, where he lives with his wife and two children. He studied at the prestigious Glasgow School Of Art, and has worked in the arts for many years as a designer and artist. Wilson's subject matter ranges from quirky portraiture to emotive land and seascapes, his deep love of the west coast of Scotland shines through in his evocative work.Painting from the heart; his expressive oils reflect the ever-changing moods of both the countryside and the artist himself. His much loved paintings of old ladies (Biddies), Belted Galloway's...
Read more
Specification
Category |

painting

Signed | Yes
Year | 2022
Medium |

oil

Substrate |

canvas

Framed | Yes
Ready to hang | Yes
Package | Ships flat
Need help?