BACK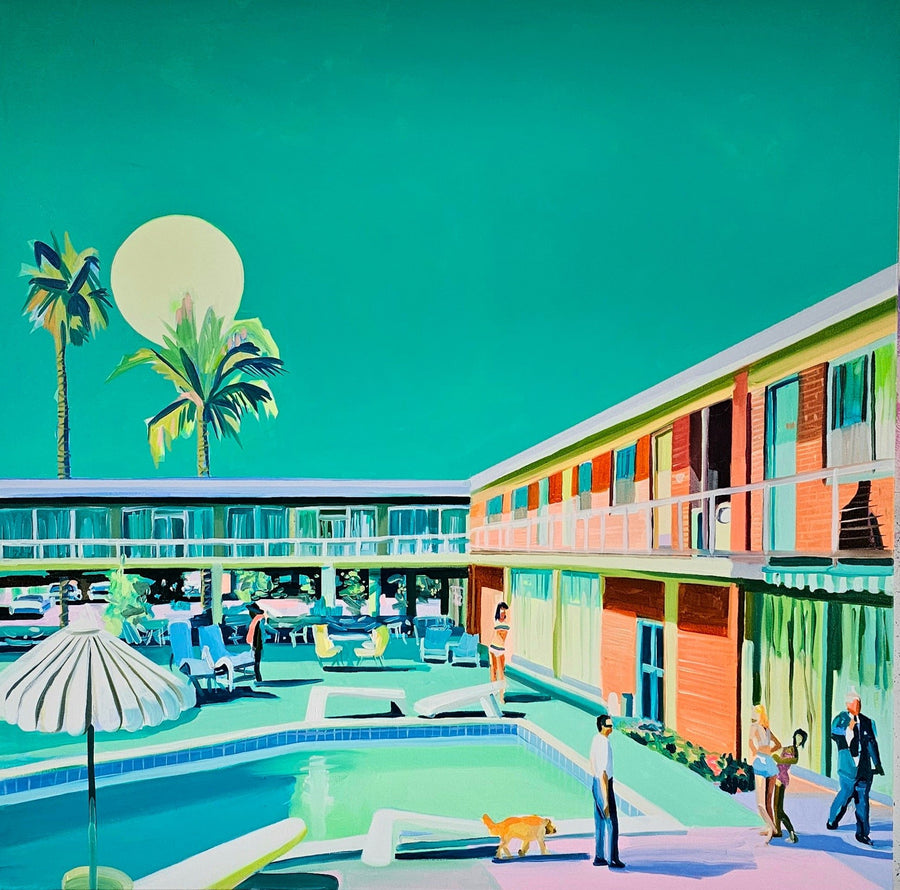 Uh oh!
Something went wrong. Click 'Reload' to try again or contact us for help.
Choose a room
Choose a wall colour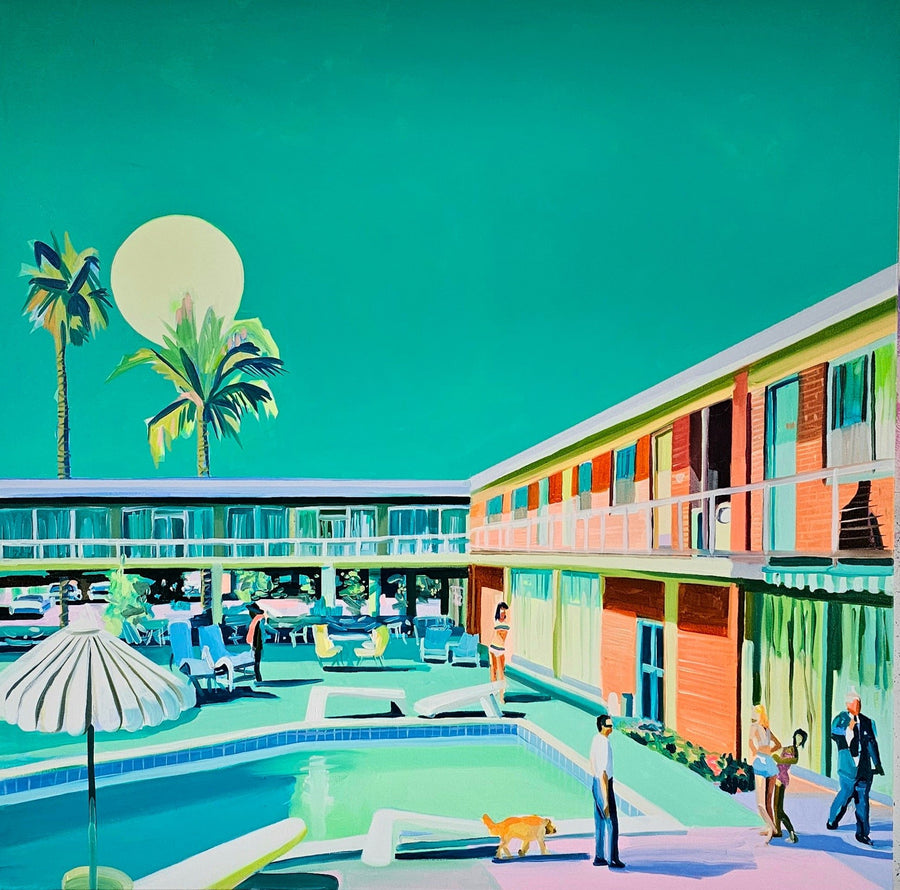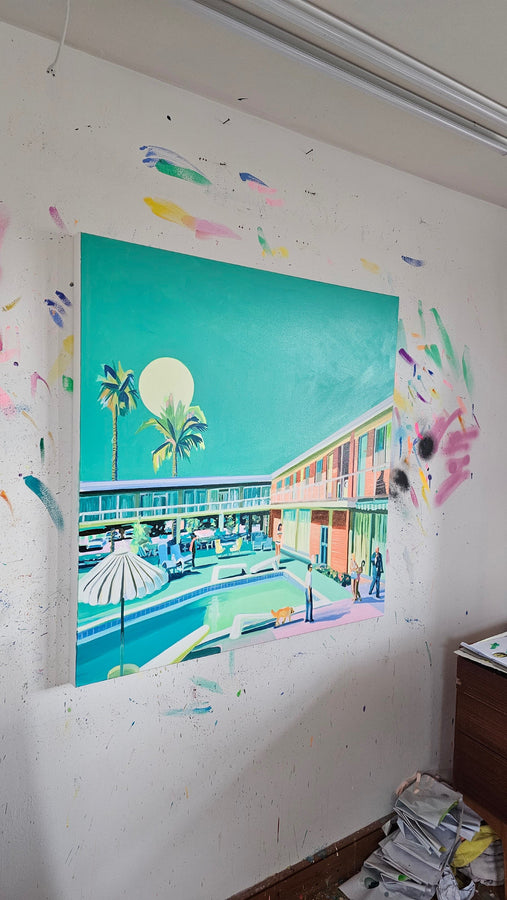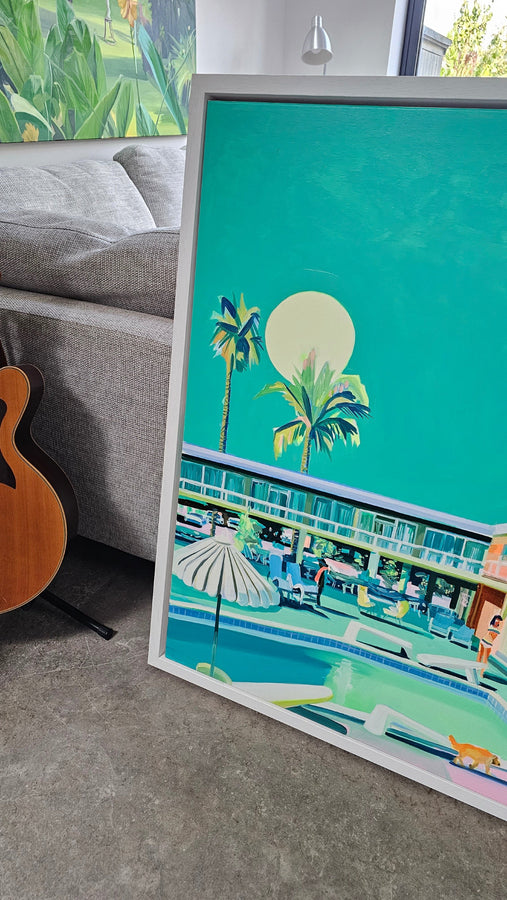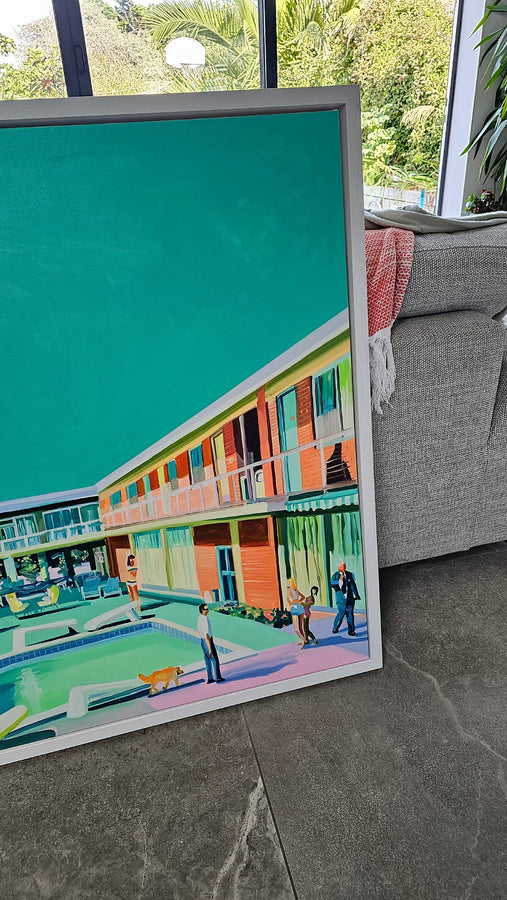 Artist Bio
Ruth Mulvie is a contemporary fine artist, known for her vivid palette and for the delightfully unexpected detail in her paintings. She graduated from the Glasgow School of Art and over the years comparisons have been made with Hockney. She cherishes that visceral connection that Kodachrome™ gives us with our past. That single moment frozen in time that one can look at forever.  Old photographs are her initial inspiration for each new piece; a digital springboard atop which she dives into her latest delicious fantasy landscape.  Mulvie's colour choices yell and fizz. They quicken the heartbeat. Sherbet yellow next to...
Read more
Specification
Category |

painting

Signed | Yes
Year | 2023
Medium |

oil

Substrate |

canvas

Framed | Yes
Ready to hang | Yes
Package | Ships flat
Need help?