BACK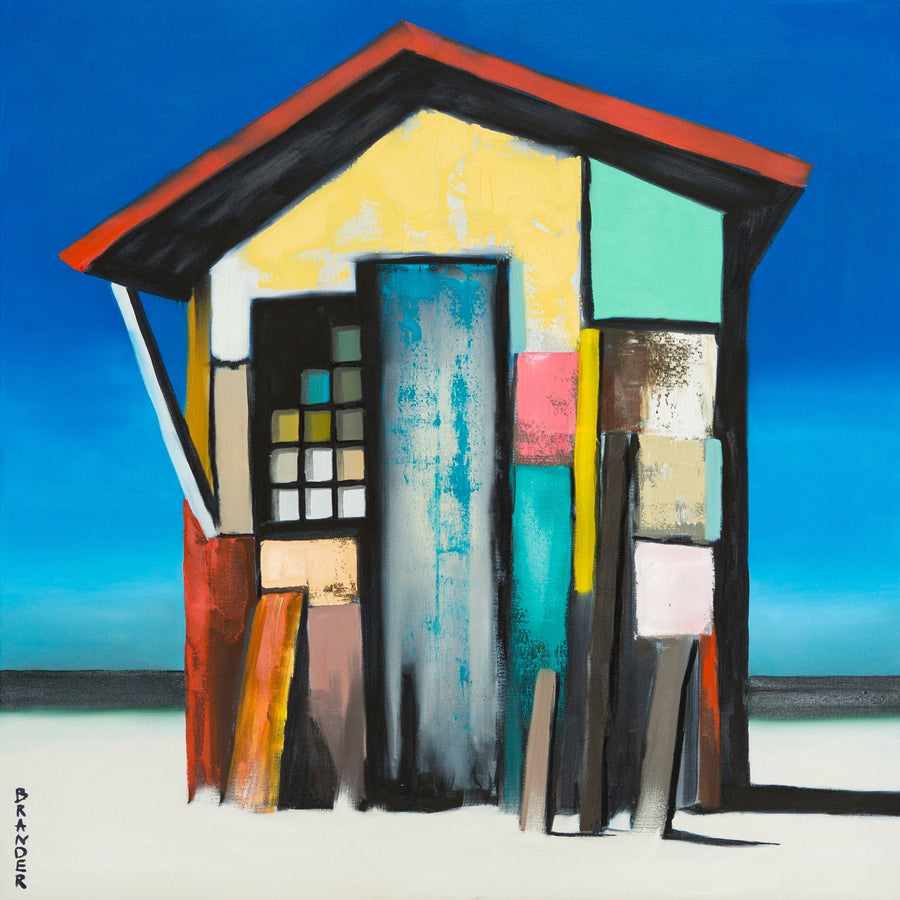 Uh oh!
Something went wrong. Click 'Reload' to try again or contact us for help.
Choose a room
Choose a wall colour
Add to wishlist
Artwork Details
Presented in a Black Wooden Tray FrameFramed Size 68x68 cm
Artist Bio
A graduate of Glasgow School of Art, Brander gained a BA (Hons) in 2011 Early on, Garry discovered an interest in old buildings, with his artwork focusing particularly on sheds and huts set against simple, non-cluttered backgrounds. Reminiscent of his childhood, these structures represent a creative place of escape, reflective of his time as a youngster building dens in the back yard. They signify a desire for simplicity amidst the complexities of modern day living. The clear blue skies represent the idyll of joy and happiness we associate with summer as a child. "The buildings in my paintings are characters and are...
Read more
Specification
Category |

painting

Signed | No
Year | 2020
Medium |

oil

Substrate |

canvas

Framed | Yes
Ready to hang | Yes
Package | Ships flat
Need help?