BACK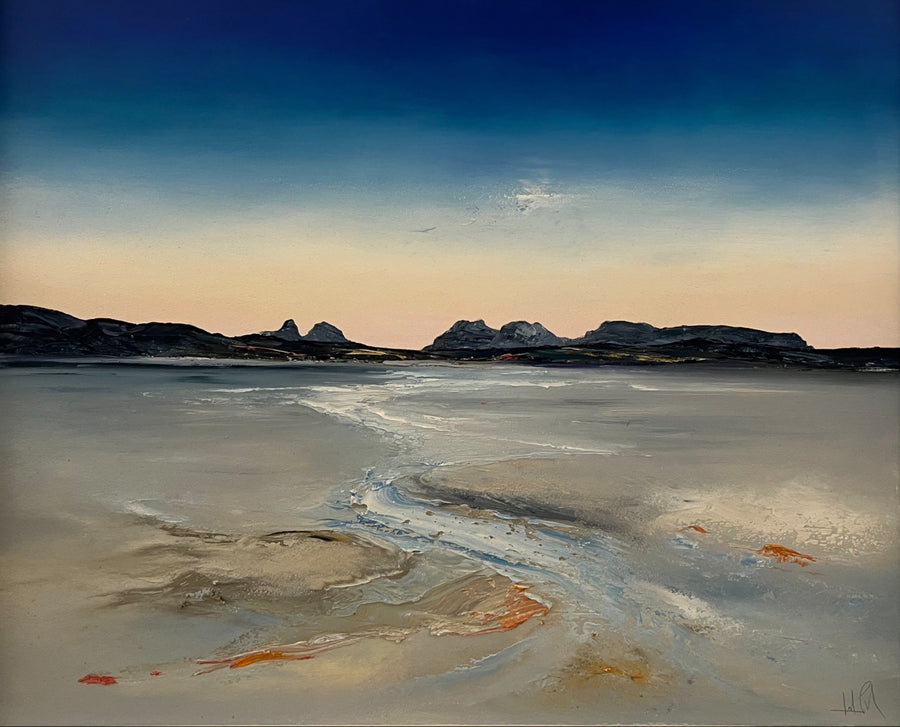 Uh oh!
Something went wrong. Click 'Reload' to try again or contact us for help.
Choose a room
Choose a wall colour
Linda Park
Across the Bay to Inverpolly, Achnahaird
oil
50 x 60 cm
Add to wishlist
Specification
Category |

painting

Signed | Yes
Year | 2023
Medium |

oil

Substrate |

board

Ready to hang | Yes
Package | Ships flat
Artist Bio
Artist Statement  'My inspiration comes from dramatic scenes I see all around me.  I like to paint bold landscape interpretations mainly from places I have visited in Scotland and France, looking at views from acute perspectives in order to create dramatic compositions.  I often revisit the places that inspire me at different times of day, in different lighting and weather conditions and in different seasons in order to capture the variations of light and textural qualities of a landscape and to bring new dimensions of scale and depth to my paintings.  I work in oils with a wide variety of...
Read more