BACK
Eamonn Ceannt
Irish sculptor Eamonn Ceannt works exclusively in bronze. His sculptures are tactile with a strong commitment to form and the juxtaposition of soft curves, planes and detailing, inviting the viewer to feel and touch the surfaces.

His figurative pieces are lyrical with an emphasis on the expression of movement. He draws inspiration from the dynamic form of dancers and performers. The ballet poses are controlled, the limbs are languid, the clothes subtly demonstrating and emphasising the dancer's flexibility. Some of his work depicts exuberant stylised dance…with ribbons accentuating the posture.

There are abstract works that are influenced by contemporary dance or taken from nature, the forms simplified and reduced to a minimum. The colour palette ranges from the greens and blues that were a hallmark of his early works to black, gold, classical browns and pure white.

Eamonn's work demonstrates a serious and sensuous engagement with the material from which they are crafted. He particularly enjoys the physicality of sculpture and the time-worn craft of bronze casting. Eamonn uses the 'lost-wax' (cire-perdue) method of casting work in close collaboration with the Bronze Art foundry. 
His work is held in private collections as well as in a number of public collections including University College Dublin, Blarney Castle, Sligo Town, Bewleys in Grafton Street, Avolon Aircraft Leasing and Trinity Townhouse Hotel.
Discover his unique creations at masterpiece.art. Buy Eamonn Ceannt's Artwork today.
READ MORE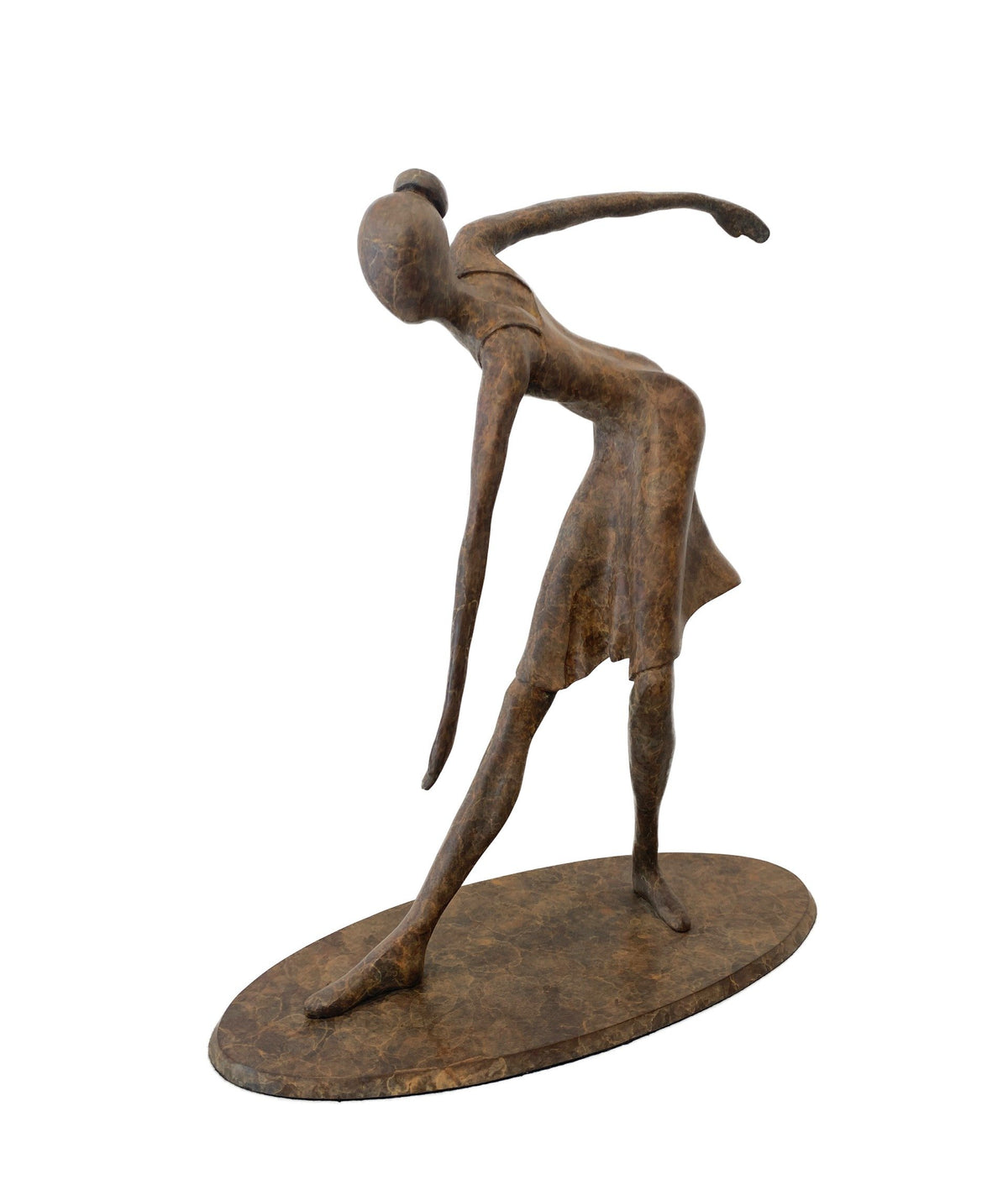 Available Artworks